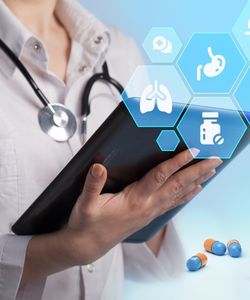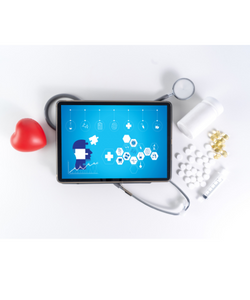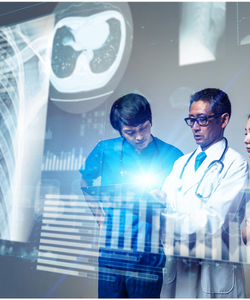 Electronic Health Records
A patient's medical records contain their whole medical history, including personal details, allergies and symptoms, treatment details, prescriptions, charts, and drug history. As the treatment develops, these records accumulate. Managing all of this data for hundreds of thousands of patients becomes tough, especially when the records are kept on paper. Patients and doctors can use Electronic Health Records software to record information electronically, which takes up no physical space.
Clinic Management Software
Handling patient invoices and appointments in hospitals and clinics was a chaotic scene. Not any longer! With the help of leading healthcare ERP solutions provider, GALTech's Clinic Management Software you can make every process easy. The best feature about this programme is that it has decreased the use of paper by centralising all vital data in one location. In terms of medical health records, doctors may easily coordinate with other departments. Because medications, bills, and other calculations are all kept digitally, the programme has helped save time.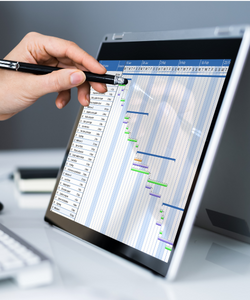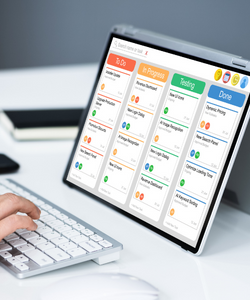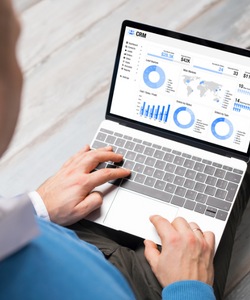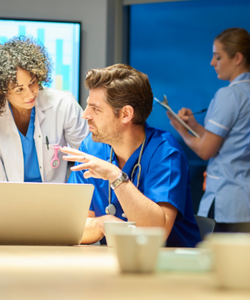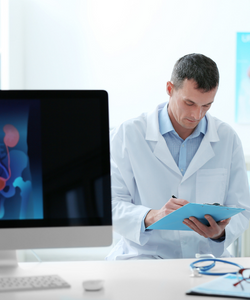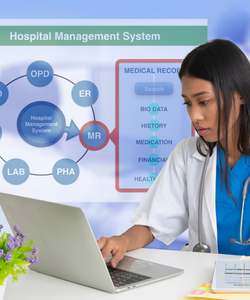 Hospital Management System
GALTech's Hospital Management System software assists doctors, clinics, and hospitals in providing better healthcare. Our healthcare ERP solutions allow your employees to spend less time on paperwork and more time with patients while delivering processing power, flexibility, and convenience to your facility. This workflow-enabled management system, which is adaptable to care providers of all sizes, effortlessly supports your hospital's whole spectrum of tasks.
Lab Information Management Systems
A laboratory information management system is a type of software that keeps track of data linked with samples, experiments, laboratory procedures, and devices in order to improve lab productivity and efficiency. It works as an extension of your team, automating workflows and keeping track of all the critical sample data, workflows, and findings that your lab generates each day. Keep track of your sample data, research findings, and outcomes with our lab information management software. This healthcare ERP software also helps you to keep track of everything in your lab, from equipment maintenance to samples to people and consumables.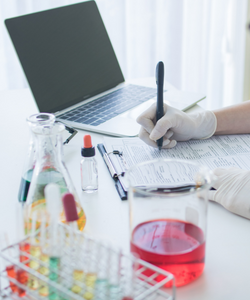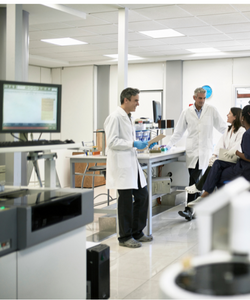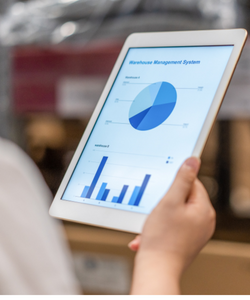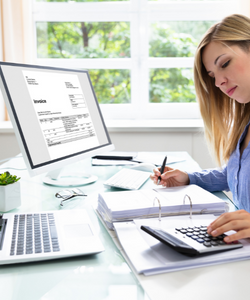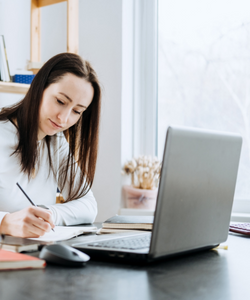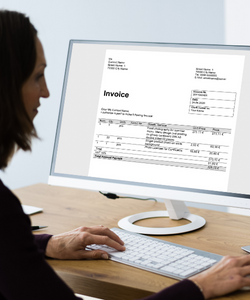 Healthcare providers can use online billing software to get a complete end-to-end solution. Create customizable pricing plans, bills, collect payments, and print bills and receipts on your letterhead with our billing software. Medical billing, reporting, and administration made simple. Maintain control over your pharmacy's operations with efficient reporting and management tools. From a single point of contact, manage spending, settlements, complaints, and accounts. Instantly provided printed invoices and receipts customised with your clinic's logo and details with our billing software.
The Pharmacy Management Software sends periodic stock level warnings to labs and pharmacies, allowing doctors to prescribe the proper drugs to their patients straight away. You may also keep track of medical bill collections, create tax bills, and manage returns, among other things. This custom healthcare ERP software aids in improved administration and the avoidance of delays.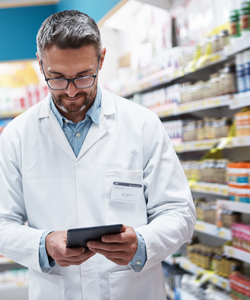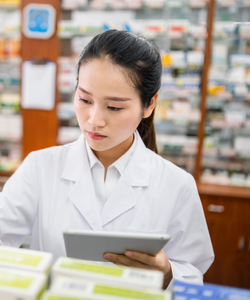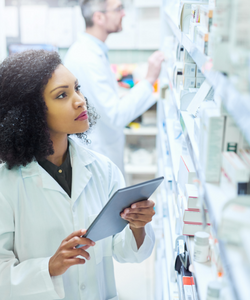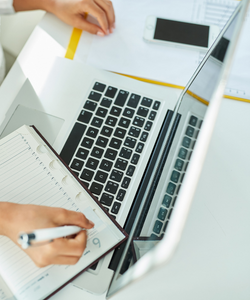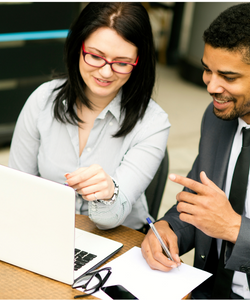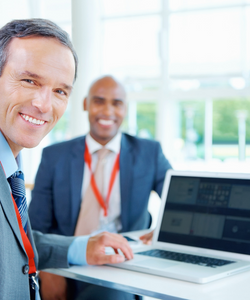 The demand for healthcare services is increasing as the population grows, and the number of patients seeking care at hospitals, medical institutions, holistic groups, and physicians' offices has greatly increased. Online appointment management software, has made the booking process in hospitals easier for both patients and administrative employees. Collaborate, manage projects, and achieve new levels of productivity. As your team expands, customise and add more functions. All in one spot, manage projects, plan tasks, and foster team spirit.
Our fixed asset management software allows customers to effortlessly manage fixed assets from purchase to disposition by providing end-to-end visibility into the management process. Track asset mobility within your company and conduct frequent audits to verify compliance. Digitize, record, and retain asset details and pertinent documents in a central document management repository on a continuous basis to eliminate reliance on physical records. Create asset status reports, particularly those relating to ageing and depreciation, and utilise rule-based alerts to notify users of status changes.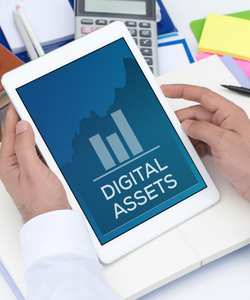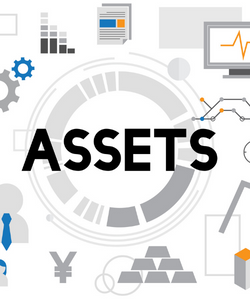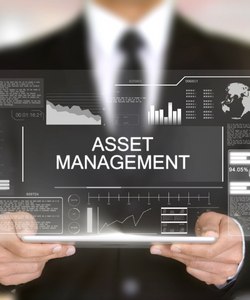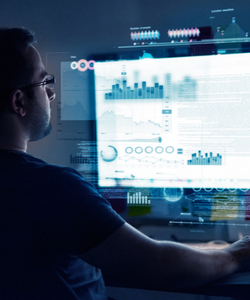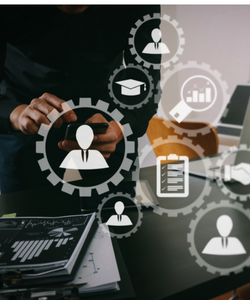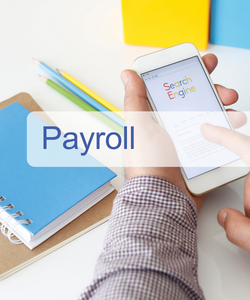 Payroll & Attendance Management
The most adaptable and user-friendly payroll administration software available. It is the ideal tool for quick payroll computation, with features such as an income tax calculator, flexi reimbursements, and expat grossing up tax.HR and payroll management departments have a lot in common, and if their systems don't communicate with one another, you'll waste time entering the same data into several systems. To make it easier, our payroll and attendance management software combines the power of a compelling payroll administration system with an equally powerful HR management solution.
With Queue Management Solution, you may reduce client wait times, enhance waiting line management, and increase income. In banks, retail stores, hospitals, and other institutions, excessive queue and waiting are among the major reasons of customer unhappiness. With virtual and linear queuing systems, queue displays, appointment reservations, queuing applications, and visitor flow monitoring tools, you can improve customer flow and manage line ups.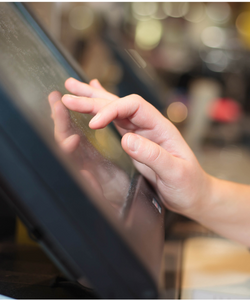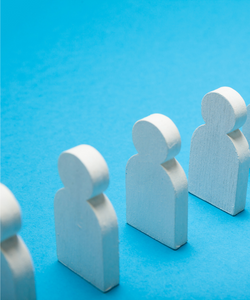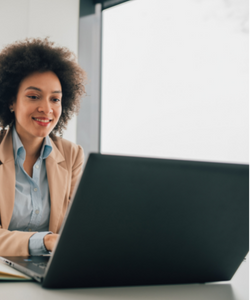 CUSTOM HEALTHCARE ERP SOLUTIONS FOR BETTER MANAGEMENT
Contact Us through Phone, Email, Chat or Skype.
GET IN TOUCH
We build lasting relationships
The Brands We Serve
"It was really fun getting to know the team during the project. They were all helpful in answering my questions and made me feel at ease. The design ended up being better than I could have envisioned!"

Eve Crawford

Product Designer
"By far the best team I've ever worked with. They truly understood the look I was going for and completely nailed it! I would highly recommend them as a company, you simply just won't find any better team!"

Aura Brooks

Graphic Designer
"Salient is by far the most astonishing WP theme out there! I literally could not be happier that I chose to buy your theme! Your regular updates and superb attention to detail blows me away every time I visit my new site!"

Zak Reid

Instructor, Skate Nao
"I'm wondering why I never contacted these guys sooner! Seriously, they all have commendable talent in their respective fields and knocked my concept out of the ballpark. Thanks for an amazing experience!"

Jack Graham

Co Founder, Coffee Inc