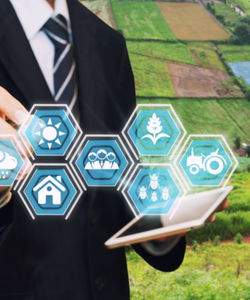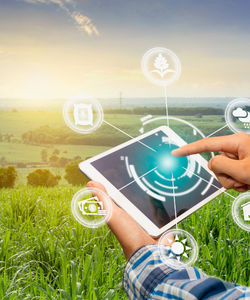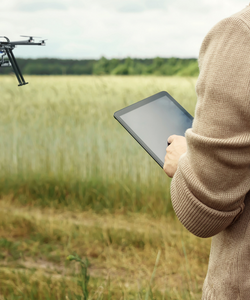 With the finest agriculture management software solutions, you can scale growth, save time, streamline processes, and rebuild your agricultural business for profitability and productivity. Our Agriculture Management Solution is a robust and user-friendly software platform that helps agricultural stakeholders along the value chain. Our comprehensive suite of planning, management, accounting, inventory, sales, and other tools can assist you in running a successful agribusiness. Our Agriculture Management Software can quickly streamline your agriculture management operations with IoT (Internet of Things), analytics, artificial intelligence, machine learning, and other technology options. Weather forecasts and yield estimations are also available through our agriculture management software. It also assists you in making data-driven agricultural decisions by delivering accurate insights into many aspects. Our agricultural management software now allows for seamless interaction with smart devices. Sensors, drones, agribots, and software such as SAP, Oracle, Netsis, and others can all be seamlessly integrated into your agribusiness.
To optimize every area of your agriculture, use our enterprise resource planning (ERP) software. With our efficient ERP engine, you can efficiently manage accounting, inventory, sales, and end-to-end farm activities. Our Agriculture ERP software is sophisticated farming software that helps individuals, corporate farming organizations, government agencies and exporters, as well as tech-focused vertical farms and indoor farming setups achieve excellence by increasing yields, efficiency, and return on investment. As a all-in-one agricultural software and platform our agriculture ERP allows farmers and management to plan, manage, track, and record their operations in real-time. It's a comprehensive, yet easy-to-use agriculture management and farming software that allows you to manage your farm operations from anywhere using any smart device.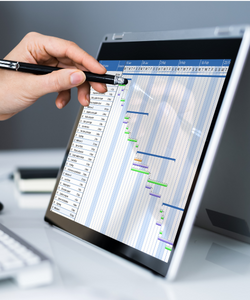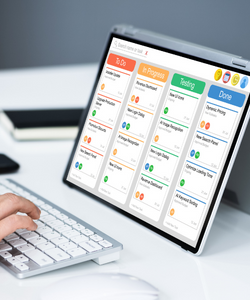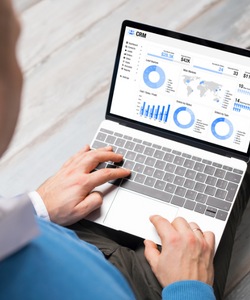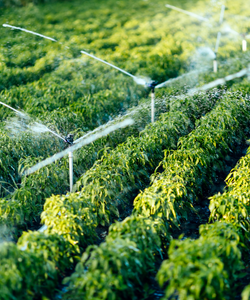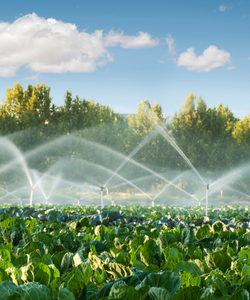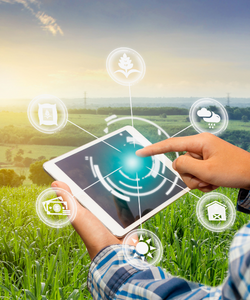 Multilingual Agriculture ERP
Access to farm management skills in the local language is critical for both businesses and individual growers to succeed. Our Agriculture ERP software platform can also be modified in your choice language to make on-field and agribusiness operations easier to manage. Our farm management platform spans the globe, with languages from all corners of the globe integrated into the software. This allows farmers to get the most out of our platform by using their favorite language to go through our offerings.
GALTech's Agriculture Analytics Software provides customizable reports and dashboards to help you make data-driven agriculture choices. With our analytics services, you can make wise yield estimates and keep maintenance costs to a minimum. It gives you everything you need to get the most out of farm data, manage risks, and increase profits. Use a thorough picture of all crop rotation throughout time to get the most out of your fields and plan effectively. Keep track of sales, expenses, and payments, as well as analyzes farm and field economics, to reduce costs and increase profits.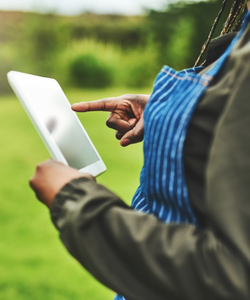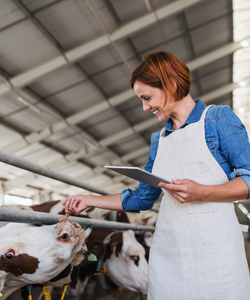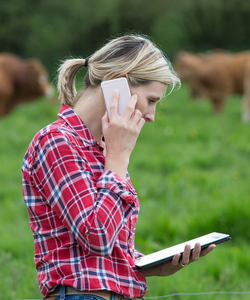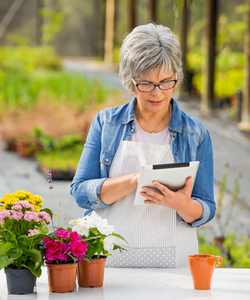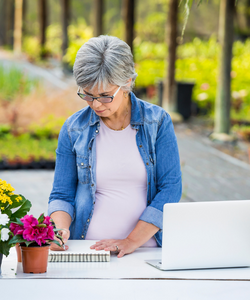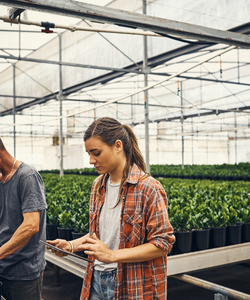 Artificial (AI) in Agriculture
Artificial Intelligence (AI) is being used by the agriculture industry to help produce healthier crops, control pests, monitor soil and growing conditions, organize data for farmers, reduce effort, and improve a wide range of agriculture-related operations along the food supply chain. With smart tech integration, you can analyze farm data, forecast weather conditions, detect pests, and more. With clever algorithms, artificial intelligence, and computer vision capabilities, our farm management software can enhance your procedures.
Internet of Things (IoT) in Agriculture
The Internet of Things' application in agriculture promises formerly unachievable efficiency, resource and cost savings, automation, and data-driven processes. IoT based smart agricultural solution can include farm vehicle tracking, livestock monitoring, storage monitoring, etc. By monitoring the field in real-time, IoT-based agriculture improves the overall system. The IoT in agriculture has not only saved farmer's time but has also decreased the waste of resources such as water and electricity. With our Agriculture ERP's internet of agriculture things expertise, you can gain essential insights on farm conditions and make well-informed decisions.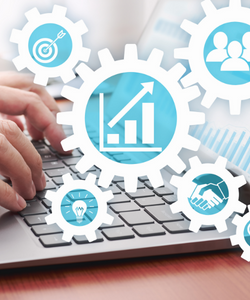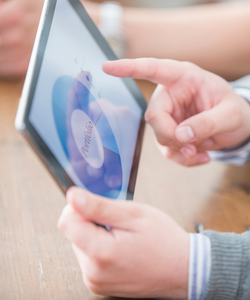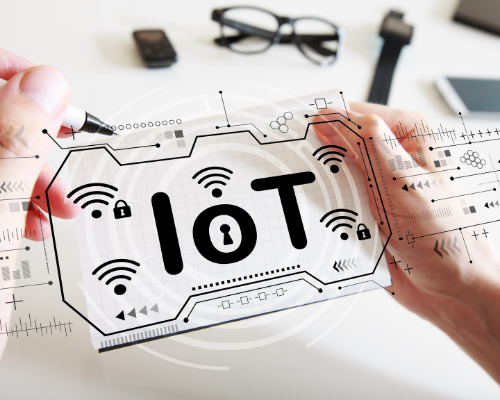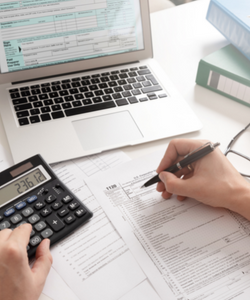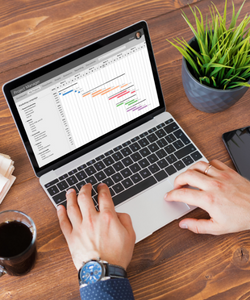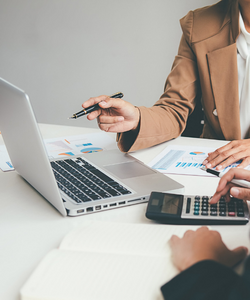 Satellite Imagery Analysis
Use agriculture satellite imagery to monitor your farms and boost yields. Utilize data gathered to improve your industrial agricultural operations. Our agriculture management software's satellite imagery analysis provides ongoing visibility into numerous field characteristics. It helps to identify crop diseases, pest attacks, and nutrient deficiencies. It also helps to assess soil properties and provides insights from high resolution satellite images about your farm land.
Blockchain in Agriculture
In farming or agriculture, blockchain is used as a technology to assist enhances the number of trustworthy information available about inventory, agricultural contracts, and the general state of the farms. It enables for the facilitation of various data-driven technologies in order to bring in the era of smart farming because it is a reliable and trusted method of storing data. The blockchain capability in our Agriculture ERP allows you to track the whole seed-to-sale path of agriproducts. We assist you in establishing reliable food supply chains and improving your readiness in the event of a recall.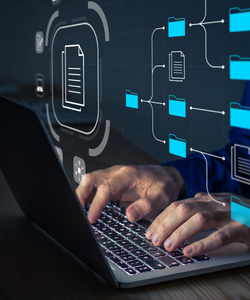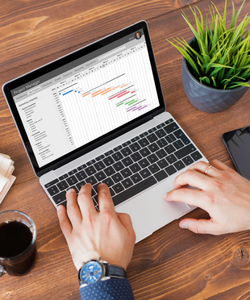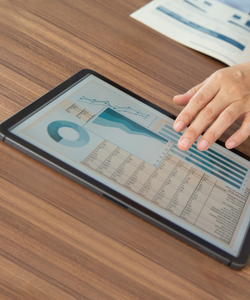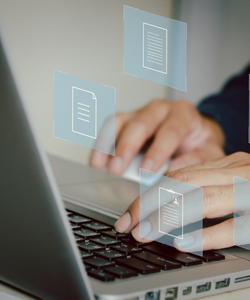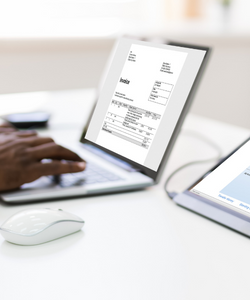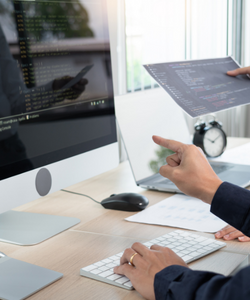 Our accounting management software allows you to spend less time on bookkeeping and more time on building your agriculture business. Our payment-ready platform offers secure and seamless transactions for your agribusiness, with lower failure rates. You can quickly make invoices, track spending, generate financial reports, and track project time, among other things. Our payments ERP software can automate tracking project hours, send payment reminders, and allow your clients to make secure online payments.
View More
Get in Touch
TOP AGRICULTURE ERP SOLUTIONS FOR SMART FARMING
Contact Us through Phone, Email, Chat or Skype.
GET IN TOUCH
We build lasting relationships
The Brands We Serve
"It was really fun getting to know the team during the project. They were all helpful in answering my questions and made me feel at ease. The design ended up being better than I could have envisioned!"

Eve Crawford

Product Designer
"By far the best team I've ever worked with. They truly understood the look I was going for and completely nailed it! I would highly recommend them as a company, you simply just won't find any better team!"

Aura Brooks

Graphic Designer
"Salient is by far the most astonishing WP theme out there! I literally could not be happier that I chose to buy your theme! Your regular updates and superb attention to detail blows me away every time I visit my new site!"

Zak Reid

Instructor, Skate Nao
"I'm wondering why I never contacted these guys sooner! Seriously, they all have commendable talent in their respective fields and knocked my concept out of the ballpark. Thanks for an amazing experience!"

Jack Graham

Co Founder, Coffee Inc