It's crucial to take into account the business you could associate with while selecting an ERP. Making a decision on ERP is a significant choice that will have long-term effects on your business. However, it's not only the product that matters. The alliance you start with the vendor must also be the best course of action for your business. This collaboration should be satisfactory for you on many levels, but check out the top three factors to look for as you compare with different ERP software development companies: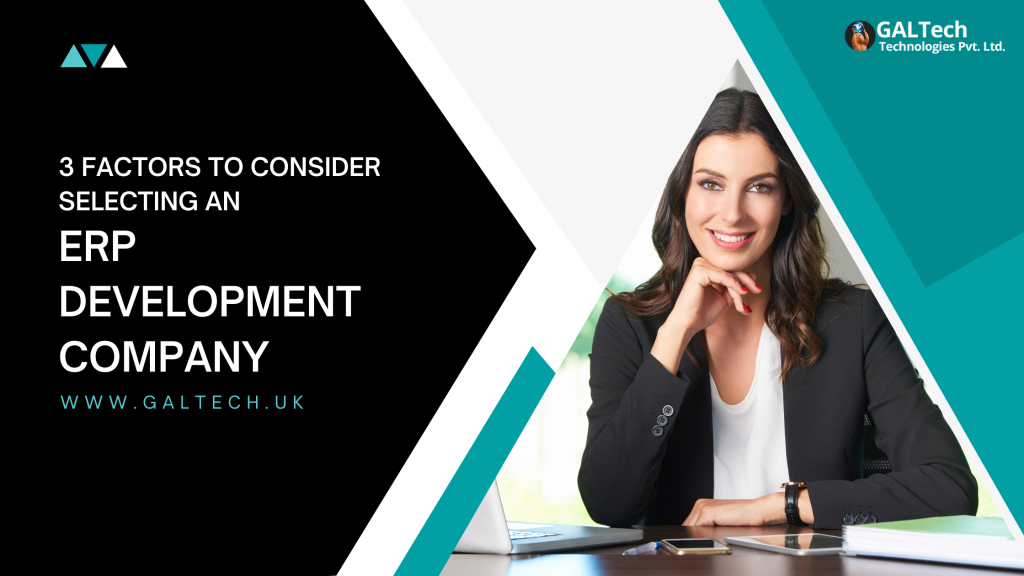 1. Industry Size
How big is the firm that develops ERP? Your ERP system will serve as the pillar of your organisation and the hub of all operational activities, thus its durability is essential to your future success. Your ERP will be not usable if the vendor who provides it is unreliable. (Installing ERP should lower risk rather than raise it for your business.) This is advantageous if you are working with a vendor that has a history of consistency. And who generates a solid amount of money. You want an enterprise that has a sizable satisfied client base.
2. Strategy
Since ERP software is essential to a business's performance, it's important to select a vendor that makes ongoing investments in the product to improve its usability and keep it updated with emerging technological standards. Your investment should be safe, well utilised and expanding as the marketplace transforms.
By knowing what an ERP firm has accomplished in the past, you may learn what it is doing with its software today. Inquire about the number of releases made during the last five years as well as the anticipated frequency of upcoming releases. What is the retention rate of current clients on maintenance if you choose on-premise deployment with yearly maintenance? You may get a sense of the company's approach to product development by asking questions of this nature.
3. Support & Sales
How does your relationship alter once your hire ERP development company? Although it's an open-ended inquiry, many people ignore it. A well-implemented ERP system might result in a minimum 20-year partnership with the ERP development company. Therefore, it's critical to understand whether the ERP provider sees your perspective in the same mode. Or whether a deal is considered a one-time transaction.
You could receive a salesman for the sale, a different contact for installation, and a third contact once you go live at certain businesses. Some companies give you one point of contact who follows you from the time you sign up as a client through going live and onto a path of continual development. Even though it might seem little, businesses that provide you with one point of contact for the duration of your business relationship treat you far differently than those that hire salespeople just to close deals. Consider the type of partnership you desire!
Conclusion:
GALTech, a leading ERP software development company will assist in completely transforming the whole business cycle from beginning to end. However, this will only occur if you choose the best ERP solutions for your company that are aware of your requirements. It will be helpful for your operations if you take the aforementioned aspects into account while choosing the ERP development services…