A Content Management System (CMS) is a software solution that allows enterprises and website owners to organise website content using a visual interface. Eliminates traditional programming input and allows people with little or no knowledge of HTML to manage and modify the content of their website. This contains web pages, blogs, images, carousels, headers, footers, and more. In short, a CMS is like a regular drag-and-drop page builder with cutting-edge features.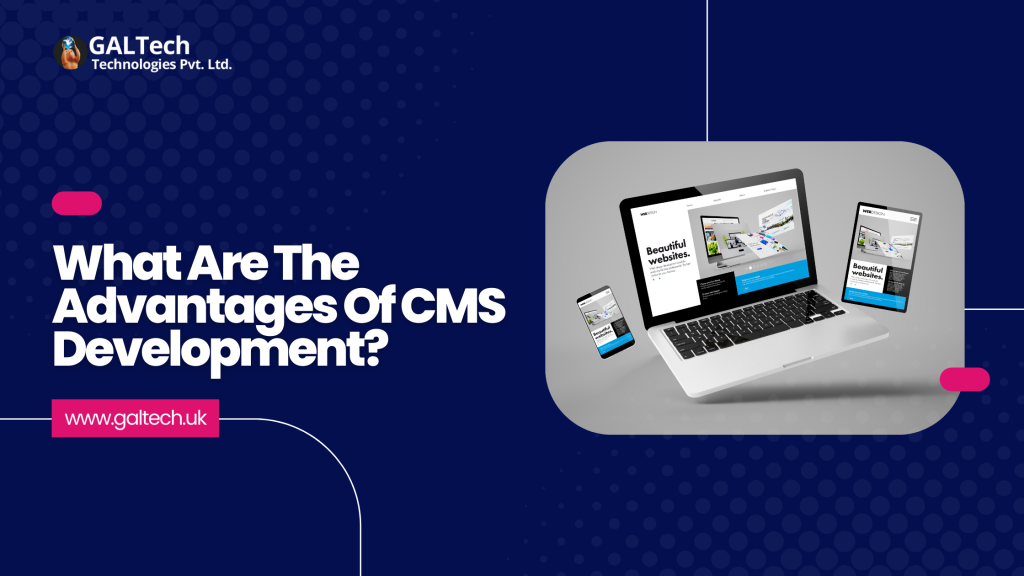 Some of the advantages of a CMS are:
Faster setup:
Content management systems have different themes. Or else, you have at least a primary theme that you can customize to get your website up and running quickly. The immense import feature creates it simple to add product lists and relocate from different platforms.
Simple Publish Content:
CMS also comes with a pre-integrated word processor that makes it easy to create and publish content. Similar to MS Word, there are different choices for placement and formatting. In addition, you can choose the size of the heading from the H1 to H6 tags.
Security:
It is difficult to develop a secure website from scratch. CMS, further, is a dedicated platform with security features such as cross-site scripting protection, SQL injection protection, DDOS attack security, and PCI compliance. Some have GDPR compliance capabilities.
Hundreds of UI Components:
The CMS has distinct UI elements that can assist you to create attractive and outstanding websites without any coding skills. You can also add or terminate website elements at any time.
Plugin Selections:
CMS comes with a plugin marketplace or supports various third-party extensions such as Paypal, MailChimp and Google Analytics and many functionality extensions.
Customer Support:
Some CMS suppliers also offer free customer support to their customers. In addition, community support via CMS is available.
Very Economical:
Some CMS systems are available and suitable for small to medium-sized businesses within your budget. Other options are off-the-shelf solutions offered at a one-time cost and do not need coding knowledge to set up and edit your website.
Conclusion
Please be aware that certain CMS only offer limited features. To use them to their full extent, you might have to spend more. A bespoke CMS development business is another choice for your project. You can alter anything about your website at any time when the CMS is ready. If you are looking for a CMS development company then GALTech Technologies is one of the top CMS developers.
A software development company UK can help you with any particular needs that can be discussed with our technical specialists.