Automation is the key to the development of any business. Whether it is a start-up or a growing company, CRM is one of the automation tools supporting you to serve your customers better. Customer service personnel can employ this software to track each customer's conversations, purchase history, and more. Sales and marketing experts can also get help from CRM software and CRM software development company. Marketers have used it for running campaigns and tracking and nurturing leads from multiple channels.
Sales teams can utilise CRM to build a sales pipeline and chart the flow of each lead. Assists automate processes connected to lead follow-up, repeat call notifications, and more.
There are CRM for real estate, travel agencies, retailers, restaurants, SMBs, large corporations and more.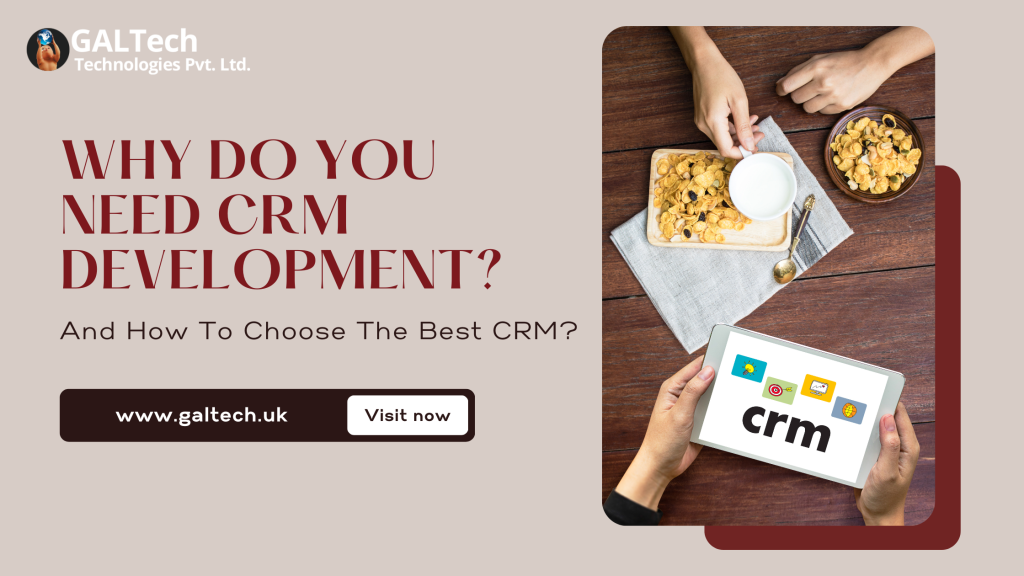 Some of the benefits of CRM in marketing are:
Permits companies to store prospect data efficiently and centrally. It also allows you to segment your customers by industry and their interests. This authorises enterprises to target the proper customers at the correct time with suitable products and services.
Assists organizations in personalised marketing campaigns such as dispatching thank-you emails after successful orders, mailing birthday wishes with amazing offers, and displaying customer interesting products on the e-commerce portal.
This permits organizations to automate essential, time-consuming stuff such as mailing follow-up emails at distinct intervals, computerised marketing campaigns, and more.
Third-party integration of different marketing tools to support a company's business processes.
When selecting the best CRM software, you must consider the following from a business perspective:
Price:
Businesses should not overlook prices, as it is an important element influencing a company's revenue. CRM can be a white elephant in terms of cost if the company does not have the right plans at the time of purchase. So, purchasing a cheaper CRM may not result in adequate sales management.
Integration & APIs:
When considering the best CRM software for your enterprise, keep in mind how promising CRM incorporates with your present system. This is an essential factor of concern. If you choose to use the full suite CRM, then your existing systems are ineffective that you have already paid for. This will also affect your revenues.
Ease of use:
Implementing a CRM system that sales representatives and other workers don't know how to use is bad for the enterprise. In this case, the significance of the demos and training (pre-purchase and post-purchase) delivered by the software development company UK is crucial.
Customization:
Different companies need different types of reports and dashboards. There is always something the user likes to add to the generated report. You need to do custom CRM development as per your requirement before you buy the software.
Report:
Can the data be created in the software's own dashboard or exported to BigQuery, Power BI, Tableau, etc.-It doesn't help unless explained in a clear manner. Make certain that your CRM software reports on the correct data and that it primarily matches your business goals and employee requirements.
Conclusion:
CRM is evolving as one of the most significant elements in enhancing customer relationships and growing your business. Now, in the digital age, the significance of customer relationships is at the heart of every enterprise.
The company requires to create beneficial relationships with its customers and retain them with loyalty. Because both earnings and customer retention are qualities that impact a company's projected revenue. This is where the CRM system acts as a management strategy that ultimately leads to higher profits for the business.
Hope this help, don't hesitate to drop your comments and add to our points!

Follow us to learn more about enterprise quality solutions for your organizations. Are you in search of a CRM software development company, feel free to contact us.